On the 3rd of July 1999, there was the St James' Church & Community Fete, held at Broughton Hall. A nice day, especially considering the enormous thunderstorm early in the morning.
The appeal for funds to repair St James' Church Clock was launched here: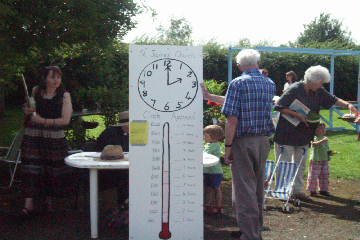 There was a bouncy slide for the children:
There were lots of stalls selling cakes, plants, books and everything else - here's a view of some of them:
Waterbeach Brass Band played for us:
And if you weren't sitting next to the band, or near the refreshments, you could sit on the grass:
Steve Clarke was manning the Barbecue, while the kids were all over the Swaffham Bulbeck Fire Engine:
And the Firemen finally gave the kids just what they wanted: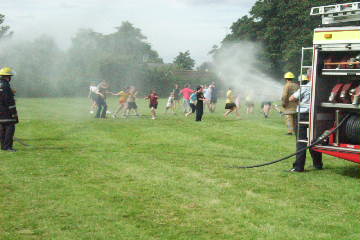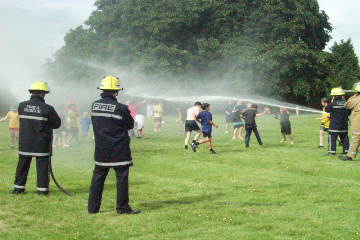 Back to the main Pictures of Lode page.
Page and pictures (c) Sophie Wilson 1999.