Another Lode event - the opening of the improved playground.
Everyone came, some brought a friend
A rounders match saw some intense action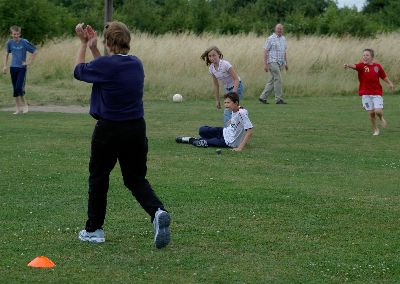 Then on to the playground opening proper - though some hadn't waited for the official ceremony!
A speech
A spectacle
with the village's oldest and youngest
cutting the ceremonial ribbon
with a Playground cake designed by the Brownies being eagerly dismantled prior to eating
Words and pictures (c) Sophie Wilson 2006.