The first big holiday armed with the 6MP DSLR. And a bumper holiday it is, too: two weeks driving around the state of Arizona. As a consequence I took a huge number of pictures (nearly 2000, wrapping the counter on the DSLR for the first time) and its been remarkably difficult to make a selection for this page - so many beautiful photos had to be left out (and I'm not even slightly convinced that the best ones are the ones below...).
Casa Grande (with its own protective shelter):
Saguaro National Park:
Sonora Desert Museum
although it has a forbidding name, the Desert Museum you see some desert creatures
even if they are jolly difficult to photograph
Then Tombstone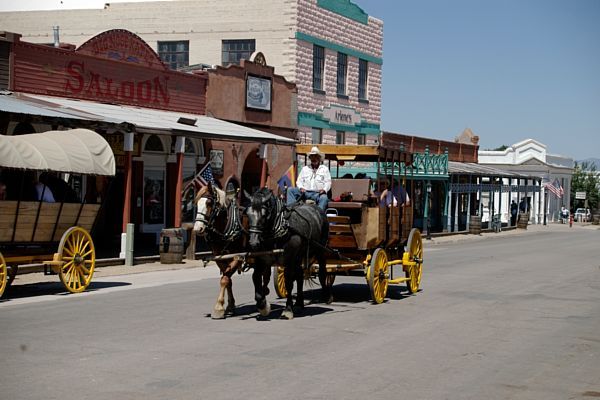 White Sands (where it turns out that I do understand the princples of reflective light metering)
Santa Fe
and more adobe buildings, this time by native indians, at Taos Pueblo
In Mesa Verde the natives prefer building in stone - in vertical cliff faces, of course
But here nature alone made the bridge (in Natural Bridges National Park!)
The iconic view of Monument Valley - in a sandstorm
John Ford Point in Monument Valley in a moment when the sandstorm had relented. Strangely, John had put his cameras away in case of sand damage and we just used mine (and spent the following morning cleaning them - the 18-50 lens grates a bit when it zooms now!)
Antelope Canyon - a time of madly taking pictures (its gorge-ous!) and of really hard choices (there should have been at least six shots here!)
Horseshoe Bend
Navaho river (from Navaho Bridge) [amazingly, this shot pipped one of the Rio Grande in our selection process - sometimes being big and well known just isn't enough]
Balanced Rock
Wahweep - a lake in the desert with paddle boat!
Bryce Canyon - another episode of heroic photography and harsh choices on what to put here
We walked down into the bottom and back up again
And then another wonderful canyon: Zion Canyon. And more harsh choices about which pictures to show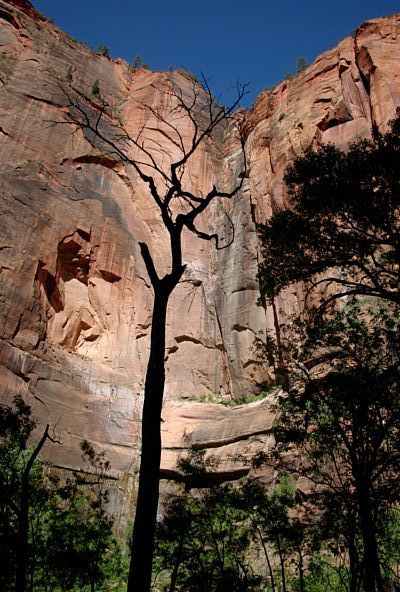 And then into the place of Mammon: Las Vegas in all its glorious tackyness
We went out at night while people stayed to lose money at the tables and slot machines
And then the Grand Canyon - with a handy eagle soaring over it for scale
And, lastly, Red Rock crossing
An incredible holiday, especially considering all the places we visited whose photos aren't in the above list. If you get the chance, do it!
Words and pictures (c) Sophie Wilson 2004. Back to the holiday page.