Yet again armed with the 5MP D7 and with the 4MP Canon S40 (boring, eh!).
We stayed in the Hotel San Pau, near the San Pau Hospital:
near to Gaudi's La Sagrada - a must see item: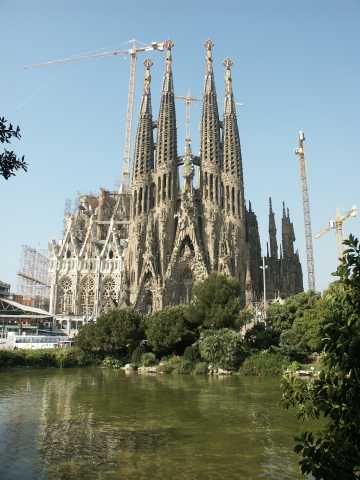 (it'll be amazing when its finished!)
Gaudi also designed many other houses in Barcelona:
Inside the cathedral:
Parc Guell (yes, Gaudi again!):
The harbour:
An ordinary (non-Gaudi) park:
Main city square at night - cunningly framed to say Barcelona through the fountain!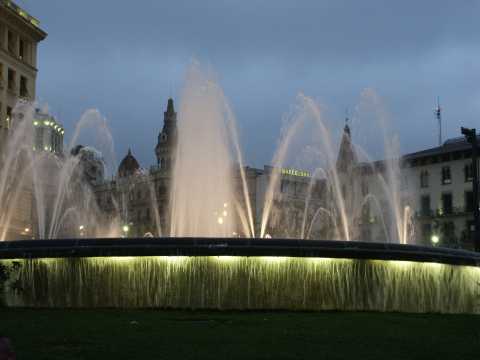 A quiet monastry very near the city:
Of course, we did get robbed on the return trip from the monastry... But its a very nice city in spite of that!
Words and pictures (c) Sophie Wilson 2003. Back to the holiday page.